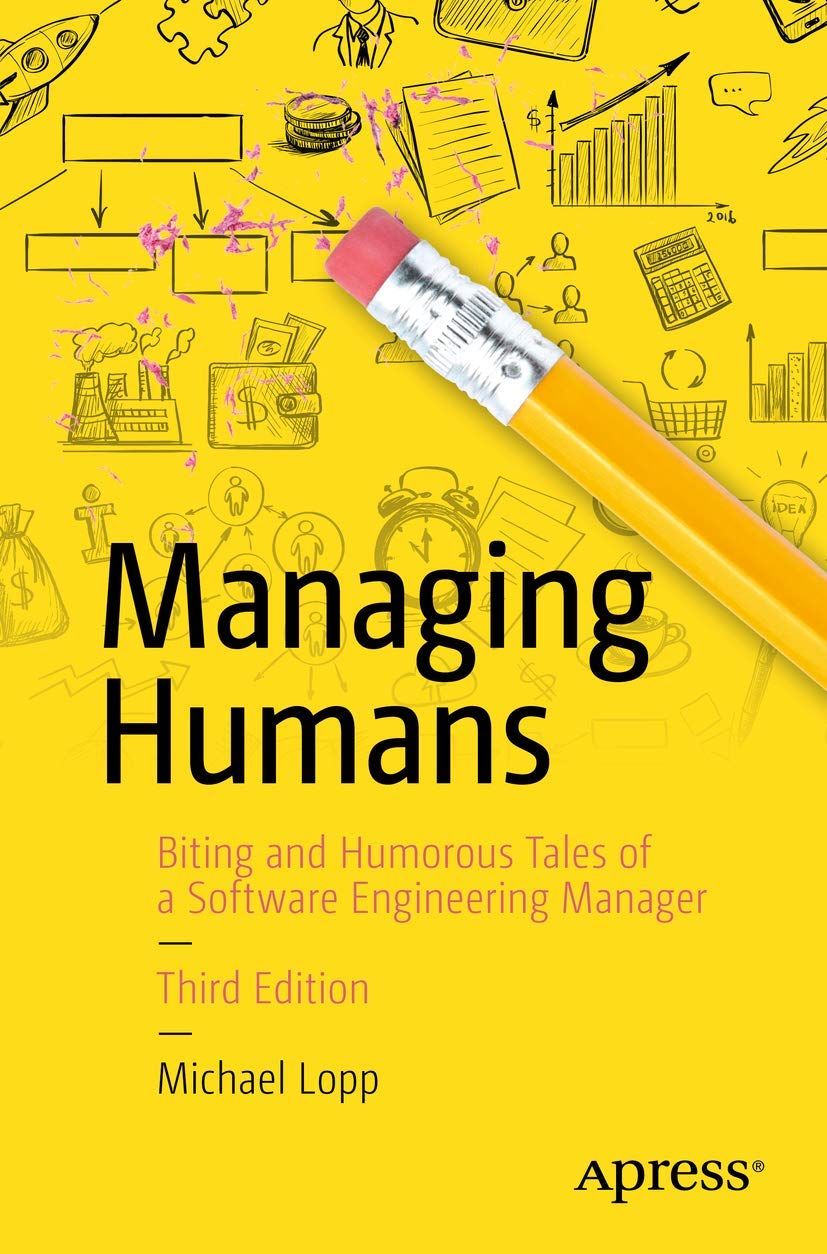 Managing Humans - Biting and Humorous Tales...
"Managing humans" means getting two things right: The very big and the very small. Michael Lopp offers plenty of advice for both.
When managing humans there are two things you absolutly should strive to get right: The very big and the very small things. Quickly and boldly setting a course, establishing a strategy, overcoming an impediment as well as calmly and patiently supporting your team, facilitating interactions, letting them conquer a moutain one step at a time. Being your teams most humble coach in your 1:1s and their horrifying champion in that friggin steering meeting. And while most of this will be learned by doing, there are some books that actually offer a helping hand in learning: "Managing Humans" is such a book (as is the blog of its creator: Michael Lopp - Rands in Repose. It delivers plenty of advice for this odd profession, it does so six, eight, ten pages at a time, always to the point, always inspiring. Not a book you will read end to end and then never touch again, but one you will take from your bookshelf again and again to get some inspiration for your next working day.
—